A short documentary about Sullivan Community Center. This video shows how Martial Arts impacted the youths in West Oakland.
REO Homes, LLC is continuously looking for opportunities to be a part of the West Oakland community - here are ways we are partnering!
Creating jobs by putting local residents to work
Supporting Prescott Elementary by donating electronic equipment to aid instruction.

Provided a new roof and paint for West Side Baptist Church in West Oakland.

Reporting and removing debris and garbage that has been dumped illegally.

Planting hundreds of trees.

REO Homes plants trees and creates new landscaping for all renovated homes.

Supporting local businesses and encouraging investment in the neighborhood.
At REO Homes, LLC, Oakland is home. This is exactly why we actively participate and give back to our community. Since 2008, we have planted hundreds of trees and have been partnering with local community groups to help the neighborhood. Through our partnership with the KIPP Academy, we have hosted West Oakland youth in our offices each summer to participate in a paid internship program focused on learning valuable job and resume skills.
Testimonials from our tenants, let's hear what they are most impressed about SMC
SMC East Bay Supports Efforts Against Coal :
Neill Sullivan, REO Homes and SMC East Bay continue to support Reverend Ken Chambers and his efforts to stopcoal from coming to West Oakland. There is already a proposal to build a coal factory on the old Army base in which Rev. Chambers "fears that members of his congregation would be poisoned by toxic dust blowing from train cars, silos, and conveyors." (Click for link)
West Side Missionary Baptist Church :
SMC East Bay dontated support and materials to help West Side Missionary Baptist Church patch leaks on their roof after record rainfall this January. Moctezuma Roofing Inc. was the company contracted to fix the leaks.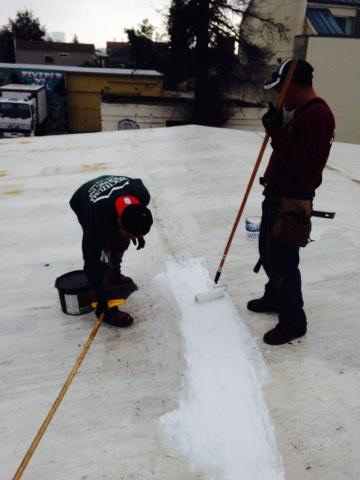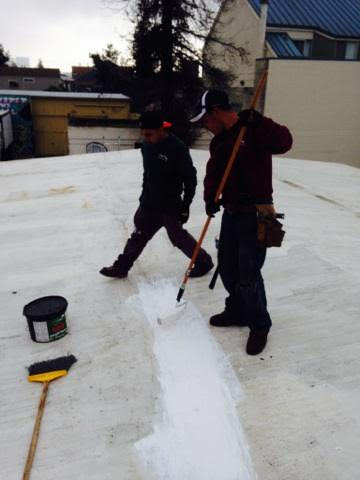 From the Community :
Neill Sullivan and SMC East Bay make $10,000 donation to support Prescott Elementary in West Oakland, November 2015:
Sullivan and the team at SMC East Bay announce the $10,000 donation to support the Playworks program for Prescott Elementary School in West Oakland and urge friends and neighbors to give what they can to help school reach the $32,000 funding goal.
West Oakland, CA –Prescott Elementary School in West Oakland has been selected to participate in the Playworks program. Playworks creates an atmosphere for every kid on the playground to feel included, be active and build valuable social and emotional skills. Playworks' full-time coaches not only transform recess into an active, positive thing, but help eliminate conflict which in turn reduces stress in the classroom. Coach Adam has already started and the program is a success.
Even with the initial donation, the school still needs a $22,000 to fully fund the program. Sullivan and the SMC East Bay team are urging other members of the West Oakland Community to support the fundraising effort. "Neill Sullivan and the team at SMC East Bay answered the call during last year's fundraising effort by donating DVD players for all the classrooms. This year they have been extraordinarily generous with the $10,000 donation for Playworks" said Stefanie Parrott, the parent volunteer leading the fundraising campaign. "If you live or do business in West Oakland, these are your kids. We owe it to our children to make West Oakland schools the best they can be," said Parrott. To donate, friends and supporters can contact Stefanie Parrott at (510) 697-1797 or the school directly at (510) 874-3333 and ask for Ms. K. If community members are not able to give financially then please feel free to contact Stefanie about other volunteer opportunities at the school.
Neill Sullivan is Managing-Member of SMC East Bay, which serves as the property manager for REO Homes, LLC. "Every child deserves an environment where they can play and develop emotional and social skills" said Neill Sullivan, President of SMC East Bay. "We made a donation and we ask you to consider making a donation of any size, even $25 helps" said Neill.
Friends and supporters can learn more about Playworks here: http://www.playworks.org/about
"Make joyful noise" event :
SMC was a proud sponsor of the "Make Joyful Noise" event led by the pastors of West Oakland and the Mayor of Oakland, Libby Schaff on November 7th 2015. It was a celebration of the faith-based communities in West Oakland. We were grateful to participate with so many inspirational leaders.
KIPP awards ceremony:
Principal Lolita Jackson, her staff and the kids at KIPP Bridge Charter School in West Oakland presents Neill Sullivan and company awards for their generosity and support during the KIPP Awards Ceremony held on September 19th, 2014. Neill Sullivan and REO Homes donated and installed security cameras throughout the school to help curb vandalism and theft.
West Oakland Mural Project :
REO Homes, LLC had the honor of working with Senay, a talented local artist, to paint a mural on a bare wall located on 8th street in West Oakland. His work gave our community art, inspiration, unity and culture. Senay along with Marilyn Reynolds, a local community activist and volunteer, have been active in the Oakland community with projects ranging from street art to creating new parks for the community. His work has also been featured in the Oakland Super Heroes Mural Project.